The Long-Range Air-to-Ground Missile (LAGM) is a special weapon of the Ace Combat series. The missile is designed to destroy grouped targets at long to medium range. The missile has a wide area of ​​destruction, but is of little use to destroy heavily armored targets like fortresses due to its low armor penetration.
LAGM first appears in the Ace Combat 5: The Unsung War as the special weapon of the F-4G Wild Weasel and is present in later games of the Ace Combat series. In Ace Combat: Assault Horizon the LAGM and Long-Range Air-to-Ship Missile (LASM) were consolidated into one type simply named LAGM, and as a result this of the missile flew to the chosen target with the flight profile of the anti-ship missile, but retained the area of destruction of the air-to-ground missile, although the area of destruction is decreased significantly compared to earlier games in the series.
In most cases, the LAGM is modeled as the anti-radar missile AGM-88 HARM for U.S. aircraft, or as the anti-radar missile Kh-31 for Russian aircraft.
Game Analysis
Ace Combat 7: Skies Unknown
Aircraft
Ace Combat Infinity
"An air-to-ground missile that features both long range and high power. Though not as large as a bomb, the blast after impact is still large, enveloping the vicinity of the target. It is especially effective against clusters of ground targets at long range or tough ground targets."
― Hangar
Aircraft:
Cst
A2A
A2G
HOM
DIS
DMG
REL
Price
Lv.1
12
F
E
B+
C+
F+
B
0
Lv.2
27
F
E
B+
B
F+
B
23,680
Lv.3
35
F
E+
B+
B
F+
B
92,160
Lv.4
64
F
E+
B+
B
E
B
361,600
Lv.5
91
F
E+
B+
B+
E
B+
788,800
Total Credit Price from Lv.0 to Lv.5
1,266,240
Ace Combat: Assault Horizon
Aircraft:
Gallery
Ace Combat: Joint Assault
"An air-to-ground missile with a very long range and wide radius of damage."
― Hangar
Cost
The LAGM costs 50 credits per use.
Aircraft
| Aircraft | Price | Ammo |
| --- | --- | --- |
| F-16C Fighting Falcon | 15,300 | 11 |
| F-117A Nighthawk | 27,000 | 14 |
| JA 37 Viggen | 14,200 | 10 |
| F/A-18E Super Hornet | 49,800 | 13 |
| MiG-1.44 Flatpack | 45,600 | 16 |
| YR-302 Fregata | 51,400 | 20 |
| YR-99 Forneus | 31,000 | 12 |
| X-29A | 14,200 | 8 |
| A-6E Intruder | 11,300 | 10 |
| S-32 | 36,200 | 13 |
Gallery
Ace Combat X: Skies of Deception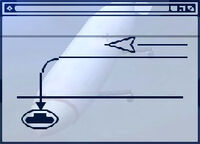 "An air-to-ship missile with a very long range and wide radius of damage."
― Hangar
Aircraft
Ace Combat Zero: The Belkan War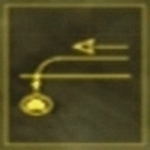 "An air-to-surface missile with a very long range and wide radius of damage."
― Hangar
Aircraft
Gallery
Ace Combat 5: The Unsung War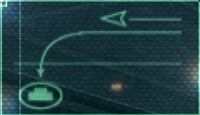 "An air-to-surface missile with a very long range and wide radius of damage."
― Hangar
Aircraft