| | |
| --- | --- |
| | All right, gentlemen, it's time to clean house! |
The MiG-33 Fulcrum SS is a fictional variant of the MiG-29A Fulcrum.
Description
The MiG-33 is a basic frontline fighter operated by the Universal Peace Enforcement Organization (UPEO) in the original Japanese and Export versions. In the latter, it is unlockable by completing mission #01, "Transport", with an A-rank.
Weapons
Game Analysis
Ace Combat 3: Electrosphere
How to Unlock
Japan: Available from the start.
Export: Complete Transport with an A-Rank.
Statistics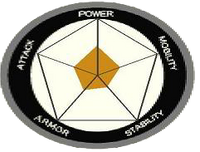 Specifications
Width: 11.36 m
Length: 17.32 m
Height: 4.73 m
Weight: 18,000 kg
Max Speed: 3,821 km/h (2,856 km/h in Japanese version)
Damage Tolerance: Normal
Weapons
Aces
Gallery
Trivia
The aircraft shares its name with two real-life Mikoyan-Gurevich aircraft: the cancelled Izdeliye/Project 33 and the MiG-29M Super Fulcrum, a multirole upgrade of the original -A model designed in the 1980s.
References
Ad blocker interference detected!
Wikia is a free-to-use site that makes money from advertising. We have a modified experience for viewers using ad blockers

Wikia is not accessible if you've made further modifications. Remove the custom ad blocker rule(s) and the page will load as expected.