We've still got some work for you, too, so don't slack off now.

This article or section is a stub. You can help by

expanding it

.
Omega is one of the pilots in Bone Arrow Squadron. He earned the nickname "King Bailout" for constantly getting shot down during operations.[1]
Trivia
Omega shares two defining traits with Ace Combat 04: Shattered Skies' Omega 11, them being the name and the tendency to get shot down.
Omega also seems to share similarities to Chopper in that he also banters and comments a lot more than other allies
References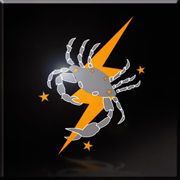 Ad blocker interference detected!
Wikia is a free-to-use site that makes money from advertising. We have a modified experience for viewers using ad blockers

Wikia is not accessible if you've made further modifications. Remove the custom ad blocker rule(s) and the page will load as expected.