Summary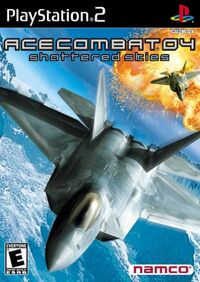 Ace Combat 04: Shattered Skies is the first PlayStation 2 game in the Ace Combat series. Released in 2001, Ace Combat 04 is the best-selling game in the entire series, having sold over 2.6 million copies. It is also the most critically-acclaimed title in the series, holding the top critic reviews on GameRankings and Metacritic.
Its tagline, "
It's Changing Everything Again
", was used to mark the game's stark contrast from the PlayStation titles before it. The graphics were overhauled to match the improved hardware in the PlayStation 2, and the game had a full story campaign that was localized in all released regions.
Ace Combat 04
also marked the beginning of
Strangereal
's retcon, which would be expanded on in
Ace Combat 5: The Unsung War
.