Summary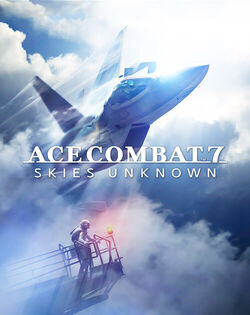 Ace Combat 7: Skies Unknown is the newest installment in the Ace Combat series, releasing on January 18, 2019 on the PlayStation 4 and the Xbox One, and releasing on February 1, 2019 on Steam. It is the first numbered game in over a decade, and the first console Ace Combat game in over a decade to return to Strangereal. Ace Combat 7 will also feature virtual reality support exclusively through the PlayStation VR peripheral.
The single-player campaign follows
Trigger
during the 2019
Lighthouse War
. The game's cutscenes will also follow many other characters, including
Mihaly A. Shilage
,
Avril Mead
, Dr.
Schroeder
, and the Erusean Princess,
Rosa Cossette D'Elise
.