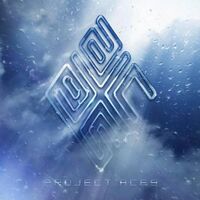 "Nothing Else Comes Close."
― Project Aces motto in Ace Combat 5: The Unsung War
Project Aces is an internal development team of Bandai Namco Entertainment employees who have been directly responsible for developing Ace Combat games since 2001. Prior to that, development for Ace Combat games was simply credited to Namco.
Project Aces is still operational, and is currently developing Ace Combat 7: Skies Unknown as well as providing updates for Ace Combat Infinity.
List of Games
Project Aces is credited for developing the following games:
Project Aces also assisted in the development of the following games:
Key Members
Listed below are some key members of the Project Aces team.
Logo Gallery
Wallpapers
Other
External link
Ad blocker interference detected!
Wikia is a free-to-use site that makes money from advertising. We have a modified experience for viewers using ad blockers

Wikia is not accessible if you've made further modifications. Remove the custom ad blocker rule(s) and the page will load as expected.