R-701 Triakis
Talk

0
1,887pages on
this wiki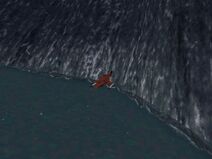 The R-701 Triakis was an attack helicopter developed by the Neucom Incorporated corporation. It was the only helicopter used by the Neucom Emergency Unit, the group's military arm.
The Triakis was developed by Neucom in the early 2040s as part of their "Radical" aircraft series, being the only rotocraft of the entire line. Its design incorporates a slim and streamlined body with a tri-bladed rotor and a fenestron tail rotor.
It was created the purpose of defending Neucom military bases. It was mainly developed to operate by itself as an unmanned unit, but could be remotely controlled by a human if necessary. It was armed with wing-mounted missiles and a single machine gun.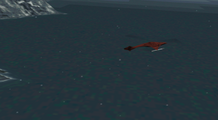 The R-701 Triakis is an helicopter in Ace Combat 3: Electrosphere, found in Export missions Moonlight Flower, Claustrophobia and Fjord, and in certain missions of the NTSC-J version.
Triakis is a genus of houndshark of the family Triakidae, which includes the leopard shark.