S-300PMU
Talk

0
1,779pages on
this wiki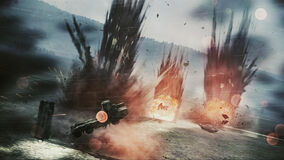 The
S-300PMU
is a mobile long-range SAM/anti-missile system developed by the Soviet Union in 1978. Currently in service with the Russian Federation, it is widely regarded as one of the most effective SAM systems in service, being able to track up to 100 targets while attacking 12. However, the newer S-400 "Triumph" is already in service, and the S-500 is said to be in the works.
Ace Combat: Assault Horizon
Edit
The S-300PMU is a heavy anti-aircraft missile launcher used by the NRF.